Design Sprint Bootcamp with Jake Knapp, Jeff Grant + Wily
March 18, 2019 @ 8:30 am

-

March 19, 2019 @ 6:00 pm
What You'll Experience at Wily's Design Sprint Bootcamp
Learn the Design Sprint process from the creator—Jake Knapp. In two interactive, fast-paced days, you will experience a hands-on simulation of a real design sprint.  
From mapping, sketching, and deciding, to prototyping and testing, you'll learn to master each step by actually doing it. Our all-star team, anchored by Design Sprint creator, Jake Knapp, will coach you through all five stages of the Design Sprint process. You'll build muscle memory for facilitating your own sprints (whether it's your 1st or 101st) and for incorporating these techniques into problem solving, product development, and day-to-day operations.


What's a Design Sprint?
Design Sprints are a proven, repeatable process for rapidly solving big challenges, creating new products or services, or improving existing ones. It compresses months of work into just a few days. Design Sprints help validate your new service or product idea quickly and effectively so you can focus on giving your customers what they truly want.

Meet Your Bootcamp Trainers
We've lined up an elite Design Sprint team to train you. Jake Knapp—the actual creator of Design Sprints—leads Day 1 and beginning of Day 2 of the bootcamp focused on the first three stages of the design sprint process. Prototyping Guru Jeff Grant picks up on Day 2 to coach you through the prototyping and testing phases. Get hands-on support, small-group facilitation, and expert guidance from Wily's team of superstars who run design sprints all over the world.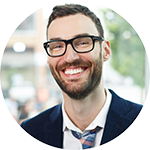 Jake Knapp — Creator of Design Sprints and Author of New York Times Bestseller Sprint
Jake spent 10 years at Google and Google Ventures, where he created the Design Sprint process. He has since run it over 150 times with companies like Nest, Slack, 23andMe, and Airbnb. Today, teams around the world (including the British Museum and the United Nations) use Design Sprints to solve big problems and test new ideas. Previously, Jake helped build products like Gmail, Google Hangouts, and Microsoft Encarta.

Jeff Grant — Director of Product & Innovation at InVue, former Director & Co-Founder of IDEO's Toy Business Practice
Jeff Grant is responsible for innovating the retail security experience for the world's top electronics retailers. He's designed satellite hardware for NASA, invented toy and game concepts at IDEO, and transformed the customer experience at Bank of America. Jeff works to inspire and synthesize the efforts of inventors, designers, marketers, engineers, researchers, builders, and storytellers.


What Will I Get From This Bootcamp?
Practical, expert coaching on each step of the design sprint

Hands-on, collaborative exercises that can be replicated in your workplace

Tactics to improve productivity, solve big challenges, and foster innovation at your organization

Tips on how to introduce and implement design sprints at your organization

Connections with like-minded innovators

What Does the Bootcamp Ticket Price Include?
Two day hands-on workshop facilitated by Jake Knapp and Jeff Grant

Design Sprint Bootcamp with Jake Knapp Certification

A signed copy of the NYT best-seller Sprint

Bootcamp Mixer Monday evening—Hang out with Jake, Jeff, and the Wily team

A light breakfast on both mornings, two awesome lunches with vegetarian options, snacks, and all the coffee and tea you can drink

Two full days in Camp North End Smart District—Charlotte's hub for creativity and innovation

All the supplies and materials you'll need to take notes, map out ideas, and create prototypes


Who Should Attend Wily's Design Sprint Bootcamp?
Really anyone who wants to create solutions and develop products and services better and faster, especially:
Founders, Owners, and Executives

Team Leaders and Managers

Engineers and Designers

Product Managers

Marketers

Creatives, Innovators, and Entrepreneurs

Anyone who wants to have a larger impact on key projects


What Past Attendees Think About Wily's Bootcamps
"I have to say that I absolutely felt Wily's Design Sprint Bootcamp was the best use of my training time in recent memory. I gained so much. You have a terrific set up and things went flawlessly. Thanks again for putting on truly a remarkable event. It was worth every minute!" —Millie Wears, Applied Physics Lab, Johns Hopkins University
"The 2-Day workshop was an amazing experience chocked full of collaborative, hands-on activities. We refined our insights and learned several techniques to develop creative and innovative prototype solutions." —Roman Thompson, Innovation Analyst, Blue Cross Blue Shield


About Your Hosts
Hi everyone, we're Wily. The un-agency. We believe the traditional design agency is fast becoming irrelevant. We use Design Sprints to find out what your customers want and help you make key decisions about the form and function of your new or improved product idea in weeks, not months.
Most agencies spend months just getting your project scoped. You don't get value from that, and we don't like getting stuck in the proposal mire. Design Sprints are a proven, repeatable, and highly effective design process that will get your team building, testing, and shipping new and improved products, fast. Why walk (or crawl) when you can sprint?
Our team has designed and facilitated Design Sprints domestically and overseas for Fortune 100 and Fortune 500 companies (Coca-Cola, Michelin, Syngenta), federal and city government teams (USAID and the City of Charlotte), as well as prominent nonprofits and institutions (McColl Center for Art + Innovation, Kresge Foundation, Kellogg Foundation, and the Knight Foundation).